Well, this post is a little late but it was Seollal this Saturday (1/28/17) - aka the Lunar New Year. We are actually planning on celebrating this weekend at Port Discovery - a children's museum in Baltimore. But, we really started celebrating way back in December! E's pre-k class was studying winter holidays from all different cultures and asked if anyone wanted to come in to talk about a holiday or tradition. I offered to come in and do a craft, book, and snack with the kiddos about Seollal. I'm mostly unqualified to do this - we've never had a 'traditional' Seollal celebration but we do have some books and some of the traditional outfits and games. I started out by showing the class a map of Korea and talking a little bit about the long plane ride it took to bring E home (he shouted out "and I cried a lot, right Mama?!" in the middle of this part :) He really didn't, but that part of the story always sticks out for him! This map also prompted a plane-off, aka when a room full of preschoolers begins sharing at rapid pace how many plane rides they have been on, the estimated speed of the plane, the hours the plane ride took, and the people that greeted them at the airport. We then read
This Next New Year
by Janet Wong.
This is sort of an all-encompassing Lunar New Year book that talks mostly about Asian traditions but also a bit about how Germans, Americans, and Mexicans celebrate the new year. One of the traditions I really like that I hope we end up doing some day is spending the entire day of Lunar New Year not saying anything bad like "I won't," "I can't," or "I hate" so that you don't start your new year with negativity. Another tradition from the book is to wear your cleanest clothes and clean your nails, floss, all that good stuff so that you don't start the new year with any bad luck stuck anywhere. In the evening before the special new years meal is served, Korean children are expected to wear their hanbok (traditional clothes like these)
and pay respect (bow) to their parents and older relatives. In exchange, their relatives give them red envelopes with some money to start the new year. I brought E's hanbok in (it's almost identical to the one in the picture!) but he didn't want to put it on for a demo, so one of his classmates did instead. The room oo'd and aa'd appropriately :) If my printer had been working that morning, I had big plans to do an adorable craft something like this:
But of course it wasn't cooperating so I didn't have time to cut out the fan parts to color and then glue, so I winged it with a printout of a Korean flag that the kids colored and then folded. Not half as fun! I think I did make up for it with some delicious Korean treats - yagkwa cakes!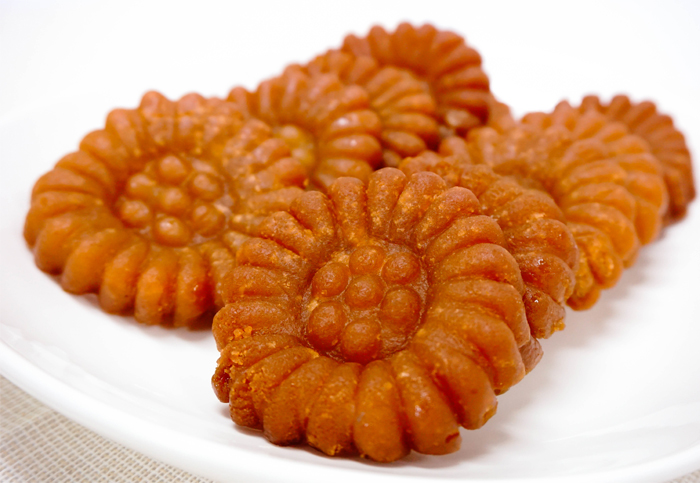 They are delicious little cookie things filled with sweet red bean paste. I know that doesn't really sell them, but would the fact that a room full of 3 year olds were going crazy over them help? Of course they thought they were filled with chocolate, and I chose not to correct that rumor.
It might not have been my finest lesson, but at least we ate well!! Next year we might try some of the more formal traditions and make it to a new year parade. In the meantime,